Sundaram Finance
Mylapore Festival 2024
Jan 4 - 7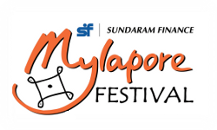 Latest Buzz
Alerts
Festival Dates: January 4 to 7, 2024. 10 venues, over 30 events, about 100 artistes. On streets / spaces around Sri Kapaleeswarar Temple, Mylapore
Live events:Nagaswaram, Classical and Folk dance and music, Theatre, Heritage Walks, Workshops
open and closed venues.
Kolam & Rangoli Contests. On Jan. 6 and 7, afternoon. North Mada Street, Mylapore.
Souvenirs sale: T-shirts, theme bags, Mylapore landmarks' Illustrations, postcards.
The Festival schedule will be posted here around December 15.